Black gold is trumping digital gold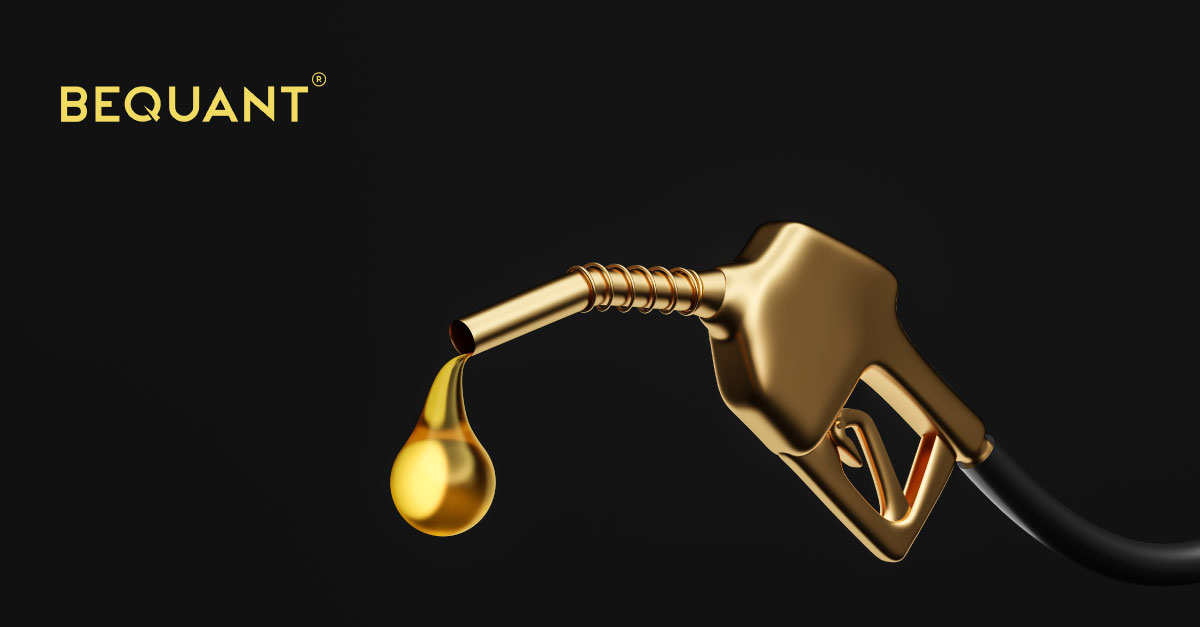 Summary:
One of the key takeaways of the week was the resilience in oil prices even with the Chinese economic outage and a massive drawdown in US reserves ahead of the summer driving season. This is making the Fed's job laborious despite signs of a slowdown in housing. Crypto options traders, like many in tradfi, envision short term uncertainty, but there is strong BTC call option buying at a strike of 80k towards year end, likely assuming a Fed pause. So far, though, the Fed is not signaling anything of the sort.
Macro
CHINA: ECONOMIC EMERGENCY
In an internal video call to thousands of officials, China's premier beseeched them to help companies restart production after the Covid lockdowns. It is clear they will not meet the 5.5% GDP target for 2022 as activity in the largest cities has ground to a halt but the leadership wants to avoid economic contraction at all costs, in a nation with youth unemployment at 18%, which must be politically concerning.
At the other end of the spectrum to the U.S, which is attempting to cool the housing market, last week China's central bank cut its five-year loan prime rate, used to price mortgages, from 4.6% to 4.45%. The real estate industry accounts for about 30% of total economic output and is the largest property market in the world.
STUBBORNLY HIGH OIL PRICES
Despite the Chinese standstill and a steep drawdown in US oil reserves, oil prices remain high and energy remains the best performing sector in the S&P this year (+54%). As restrictions in China ease, summer driving picks up and jet fuel continues to recover, world oil demand is set to rise by 3.6 million bpd from an April low through to August. If refiners cannot keep pace, product markets and consumers could come under additional strain, according to the latest IEA report.
For 2022, demand is expected to increase by 1.8 million bpd on average to 99.4 million bpd.
Russia shut in nearly 1 million bpd in April, driving down world oil supply by 710 000 bpd to 98.1 million bpd. Over time, volumes from Middle East OPEC+ and the US along with a slowdown in demand growth is expected to fend off an acute supply deficit amid a worsening Russian supply disruption.
Plunging US petroleum inventories (crude, SPR, oil products) in million barrels - EIA
FED MINUTES-CRUISE CONTROL
The Fed minutes after the funds rate was raised to 0.75%-1%, revealed officials discussing the possibility that they would raise rates to levels high enough to slow economic growth and noting that a restrictive stance may become appropriate. No mention of a 75bps hike was made. However, economists' ability to predict how inflation has behaved is appalling, with many of us wrong-footed on its intensity and persistence.
RAY OF LIGHT? NEW HOME SALES WELL BELOW FORECASTS
Oil prices may not be helping but at least the housing market is showing signs of cooling, New home sales in the United States sank 16.6% mom to a seasonally adjusted (sas) annual rate of 591,000 in April of 2022, the lowest since April of 2020 and well below forecasts of 750,000, as rising construction and mortgage costs weigh on buyers' affordability (over 40% increase in payment, lower real wages and an onslaught of supply to come).
The median sales price of new houses sold last month was USD 450,600, much higher than USD 376,600 a year earlier, while the average sales price was USD 570,300, up from USD 434,800. There are now 8.3 months of supply in inventory, almost twice the 4.3 months a year earlier.
New home sales were much weaker than expected as higher rates weigh on market
This week, discretionary names reporting earnings results have been better than staples last week and US markets have fared better after weeks of selling pressure. Macy's and DollarTree reported strong revenue increases but warned of upcoming headwinds, with signs of lower end consumers trading down.
US earnings revisions have turned down, comps get harder in Q2
Crypto
The digital asset universe fell by -2.8% this week, with a continued gyration towards quality, i.e. bitcoin (0.37%), as Ethereum underperformed (-9)%, reflecting weak DeFi on-chain activity. Bitcoin dominance is at a seven-month high at 45%.
We can observe the downward trend in ETH gas prices this year, barring popular NFT mints. Though ETH and BTC have a very high correlation, the first tends to underperform in risk-off environments and outperform in risk-on markets. Avalanche took a tumble (21.5%), as did Solana (-16%) while Tron (+14.8%) and Neutrino rose (+160%), both defying market trends this year.
In the short term, bears dominate the options market in bitcoin, with puts at 25k ($76mn) proving the most popular, followed by $20k ($60mn) and $15k ($29mn). However, looking out to year-end, the bulls dominate with the most bought at $80k, signaling crypto participants, along with tradfi, are also expecting a Fed pause or pivot in the second part of 2022.
COINBASE- SKIN IN THE GAME
El Salvador and Microstrategy have both been buying the dip in BTC but it pays off to follow the money trail. The famous Fidelity fund manager Peter Lynch once said, "Insiders might sell their shares for any number of reasons, but they buy them for only one: they think the price will rise."
Fred Ehrsam is a notable example, as he made a significant purchase of shares in Coinbase, the company he co-founded that has now entered the Fortune 500, the first crypto company to do so. Ehrsam bought $75 million of shares in May at an average price of $68, after selling 1.5 mn shares at $328 ps since the company went public.
The Nasdaq-listed crypto exchange posted revenue of over $7.8 billion in fiscal 2021 to place 437th in the 2022 list.
THE GOLDEN ERA OF WEB3
Leading venture capital firm Andreessen Horowitz (a16z) has raised the largest-ever crypto venture fund at $4.5 billion, a plan that had been announced earlier this year and takes their total crypto assets to $7.6 bn.
The fund plans to spread itself thin, investing in DeFi, gaming, infrastructure, DAOs, NFTS and many other areas as the partners envision a golden era of Web3 with a 5-15 year investment outlook. The VC firm views the first era of the internet (1990-2005) as about open decentralized and community-governed protocols, while the second era (2005-2020) favored siloed, centralized services favoring a handful of companies.
And it seems the fund is not afraid to take on the riskiest of projects, as they recently led a $70 million funding round for a new startup from former WeWork (WE) founder and CEO Adam Neumann. The project is a blockchain service called Flowcarbon, which will sell, trade and track carbon credits.
ZERO-KNOWLEDGE LAYER 2 SOLUTION SECURES $100MN
StarkWare, the leading Layer 2 Ethereum scaling solution has raised $100 million, bringing its valuation to $8 billion from $2 billion just six months ago. The Series D was led by Greenoaks Capital and Coatue.
The selling point is that StarkWare reduces the amount of information sent to the Ethereum blockchain to avoid congestion. Its zero-knowledge rollup technology, which is one of the most promising, compresses transactions and the goal is to eventually make blockchain apps as ubiquitous as smartphone apps.
Gaming company Immutable X uses StarkEx to mint its Gods Unchained NFTs on Ethereum. They are now introducing StarkNet, also a zk-rollup that allows developers to deploy smart contracts written on Ethereum or other EVM-compatible chain such as Polygon or BSC on L2StarkNet. The idea is to achieve unlimited scale without compromising on composability or security.
https://starkware.co/starknet/
$2BN VALUATION FOR INSTITUTIONAL LENDING AND TRADING PLATFORM
Crypto financial services company Babel Finance has raised $80 million at a $2 billion valuation. The firm caters to institutional investors with lending and trading, including stablecoins. Babel Finance had an outstanding loan balance of more than $3 billion and a monthly trading volume of $800 million in derivatives at the end of 2021. It had structured and traded more than $20 billion in options products at that time.
Regulation
COINBASE CLASS ACTION SUIT
Attorneys for trading platform Coinbase filed a motion to dismiss a class-action lawsuit arguing that many of the tokens listed on the firm's platform are unregistered securities.
The group of Coinbase users is demanding reimbursement for trading fees and market losses and seeking to prevent the assets from continuing to trade on the platform but the Securities and Exchange Commission (SEC) hasn't defined yet which cryptocurrencies it considers to be securities. So far, investors have filed eight class-action lawsuits this year versus 11 last year.
DeFi / NFTs / Metaverse
ETHEREUM WOES
Ethereum co-founder Vitalik Buterin said at an event in Shanghai that the long-awaited transition to a more scalable proof of stake may finally be ready in August. Market watchers had expected it to happen in June but the transition has been delayed multiple times. His comments had no discernible impact on ETH's price as it is down strongly for the week.
Ethereum fees are at their lowest level since July 2021 and ETH burned at all time lows

STABLECOIN SHIFTS
Since Terra's collapse, USDT saw $10 billion in redemptions. It's still the most popular stablecoin but USDC gained about $5 billion, eating into USDT's market share.
TERRA-SUSCITATION
Just two weeks after the UST and Luna collapse, Terra 2.0 hatched a plan to compensate LUNA holders. Most of the community was against this second attempt but the validators pushed it through, with the notable exception of Lido, a leading DeFi platform. The old chain will remain as Terra Classic.
Investors who held over 10,000 LUNA before UST's fall from grace will receive the new tokens periodically, to prevent selling pressure. The snapshot for the airdrop was taken on May 26th, Over 30% of their tokens will be unlocked at genesis on the 28th of May, delayed from the 27th, and the remaining 70% is to be released over two years. Wallets with more than 1 million LUNA or UST prior to UST's depegging from the U.S. dollar will have to wait more than a year before receiving any tokens, with a four-year vesting period.
The Korean National Tax Service has imposed $78.4 million in corporate and income tax on Do Kwon and Terraform Labs. The founder also faces legal proceedings in the country as investors have filed lawsuits.
Details of the planned LUNA airdrop
Source: Route 2 Fi
NFL IN NFTS
The NFL is set to enter the crypto market with the launch of its new play-to-earn games, created in partnership with Mythical Games. It will be launched in early 2023 and be called NFT Rivals on both web and mobile platforms. It will run on the Mythical Chain blockchain and have 32 NFT collections for sale at launch. Mythical raised $150m during a funding round, valuing the business at £1.25bn.
NFT floor prices have been weakening, with CryptoPunks below 50 ETH
That's all from me! I am signing off and handing it over to the Bequant team from hereon in. Thanks for your support.
This document contains information that is confidential and proprietary to Bequant Holding Limited and its affiliates and subsidiaries (the "BEQUANT Group") and is provided in confidence to the named recipients. The information provided does not constitute investment advice, financial advice, trading advice nor any other sort of advice. None of the information on this document constitutes or should be relied on as, a suggestion, offer, or other solicitation to engage in or refrain from engaging in, any purchase, sale, or any other any investment-related activity with respect to any transaction. Cryptocurrency investments are volatile and high risk in nature. Trading cryptocurrencies carries a high level of risk, and may not be suitable for all investors. No part of it may be used, circulated, quoted, or reproduced for distribution beyond the intended recipients and the agencies they represent. If you are not the intended recipient of this document, you are hereby notified that the use, circulation, quoting, or reproducing of this document is strictly prohibited and may be unlawful. This document is being made available for information purposes and shall not form the basis of any contract with the BEQUANT Group. Any transaction is subject to a contract and a contract will not exist until formal documentation has been signed and considered passed. Whilst the BEQUANT Group has taken all reasonable care to ensure that all statements of fact or opinions contained herein are true and accurate in all material respects, the BEQUANT Group
Martha Reyes
May 27, 2022