Bloopers and blunders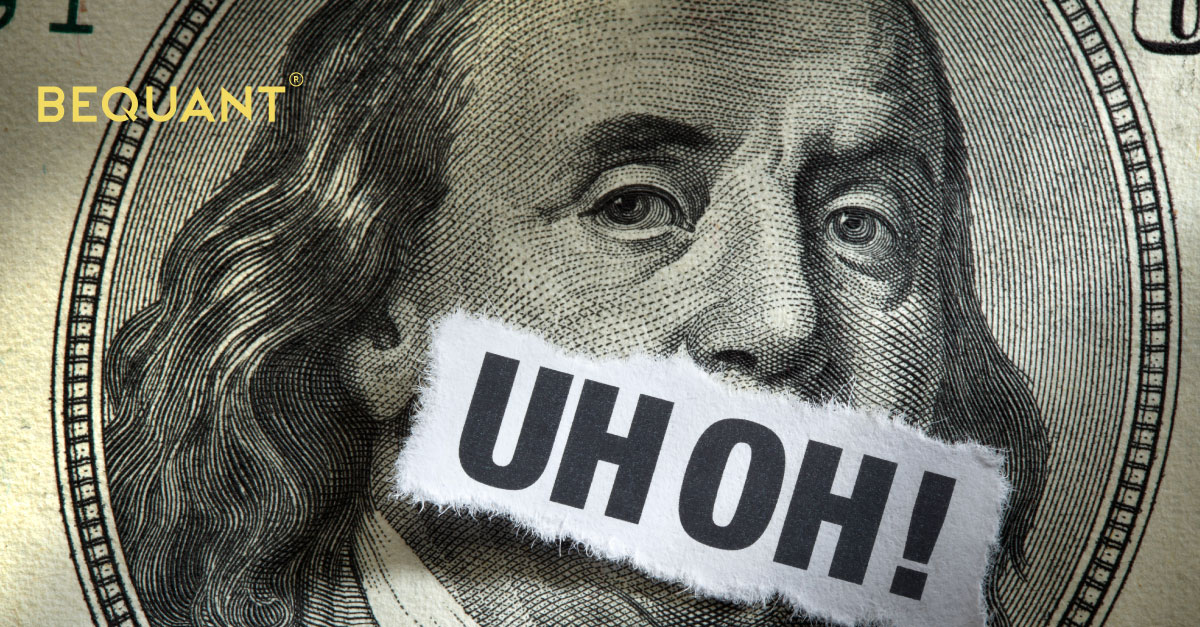 Summary:
Fed chairman Powell put his foot in it this week, leading to a volatility spike that rippled across asset classes and highlighting that we remain tied at the hip during this bear market. The power is in the hands of the bond vigilantes, who clearly signaled that inflation-busting trumps growth and will test the Fed's weak hands.
Digital assets performed in tandem, with investors adding leverage and caught in the bear market trap. The performance of BTC equity proxies has been even worse than for the digital store of value. One area of light is record VC investment, with Web3/NFT/DAO/Metaverse/Gaming categories leading. The wildly popular Otherdeeds NFT mint that caused bottlenecks on Ethereum is testament to the demand as well as to the notion that inflation and supply shortages also exist in the metaverse.
Macro
EATING YOUR WORDS: THE 75 BPS BLUNDER
The Fed approved a rare 50 bps interest rate increase on Thursday, bringing the Fed funds rate target to 0.75%-1%, and announced plans to shrink its $9 trillion asset portfolio starting in June in a two-pronged attack on inflation. This is the biggest hike since 2000 but well telegraphed.
The surprise came afterwards. Chairman Powell said that the Fed is not "actively considering'' 75 bps rate hikes, which investors had already baked in. This caused a rush to cover shorts, and a partial unwind of the tightening in rates, credit spreads and the USD that the Fed had so diligently talked up over the last few months.
The rally proved short-lived as the bond market fretted that the easing in conditions would derail the inflation fighting mission. The all powerful bond vigilantes are telling Powell that inflation-busting trumps growth and will undoubtedly test their resolve.
DETERIORATING DATA
The pushback on a 75 bps hike was probably a reaction to the surprise slowdown in Q1 GDP (-1% yoy vs. +1%e) and April PMI (57.1 vs. 58.5e). It's a fine balance, as supply shocks are keeping inflation high, which can only be battled with a slowdown in demand. Powell evidenced the 5 mn record gulf in the Job Openings and Labor Turnover Report showing openings at 11.5 mn but the number of unemployed at 6.3 mn.
Officials cannot admit to voters though that some inflation (a stealth tax) is needed to monetize the enormous debt load but not so much that it de-anchors expectations.
The dollar index reacts in real time to the Fed's pushback against 75 bps hikes
The labor gap is massive (job openings 11mn vs. unemployed at 6 mn) but ISM employment fell into contraction in April

WHERE ARE THE WORKERS?
The ISM Services PMI for the US fell to 57.1 in April of 2022 from 58.3 in March and below forecasts of 58.5, mostly due to the restricted labor pool which caused employment to fall to contractionary level (49.5 vs 54) and the slowing of new orders growth to a 15-month low (54.6 vs 60.1).
US ISM Non-Manufacturing PMI was weaker than estimated on worker shortage and slower new orders
RECESSION: A COIN TOSS
Even as Q1 GDP numbers shrank and the April PMI came in below forecasts, Treasury Secretary Janet Yellen was out spreading the message that the U.S. economy and labor market remain strong. Officials need to talk up the economy or a lack of confidence can weigh on growth and create a vicious circle. Banks, with their finger on the economic pulse, are sounding the alarm bell as is the copper price. Morgan Stanley CEO James Gorman said he wouldn't be surprised by a mild recession "We have had 11 rate increase cycles in 40 years, with only five or six resulting in a soft landing. Based on history, it is a 50/50 proposition."
Dr. Copper: prices rolling over are signaling slower growth and tend to correlate to Chinese manufacturing

Source: Mining.com
POTENTIAL EUROPEAN BAN ON RUSSIAN OIL ADDS INFLATION RISKS
In a significant escalation of events, the European Union proposed a ban on imports of Russian crude within six months and on refined oil products from the country by year-end, sending crude prices higher again. This ironically benefits Russian coffers as it leads to rising prices. Russian oil is going to Turkey and India but Europe is their major market by far. Europe gets a quarter of its oil from Russia resulting in a loss of 2mn bpd for the country.
Crypto
HEADFAKE: BTC DROPS 10% IN ONE DAY
Digital assets fell back to February levels. Over 26.5k $BTC worth of open interest was added to the market during the post-Powell rally, with investors leaning slightly positive as per funding rates. This leverage was promptly closed out on the following day's meltdown (~25k $BTC), with liquidations near January levels. Funding rates turned red again. The dip also registered the highest-volume 4-hour candle since early December on BTC/USD.
This week, BTC underperformed the ecosystem (-5.7%vs. -4.7%) with ETH holding up (-2.8%) in relative terms. Solana (-12%) was weak due to the outage over the weekend, as were Avalanche (-9.2%), Polkadot (-11%) and Crypto.com (-24%).
Tron was the outlier (+26%) in a sea of red. Tron is to launch two projects: a Terra copycat stablecoin on the TRON network called USDD and a decentralized autonomous organization (DAO) reserve, that will govern USDD.
25K of open interest added in the mid-week rally was closed out during the sell-off
VENTURE CAPITAL FALTERS BUT CRYPTO IS STILL HOT
It's not just listed markets that have been struggling. The Refinitiv VC Index, which uses the performance of individual VC portfolios and listed stocks to replicate the performance of the industry, fell 24.2 per cent in April, taking its 2022 loss to a -45.8%. That is its worst monthly performance since the dotcom bust, though funds are probably not marking the full amount down, according to the FT.
The Refinitiv Venture Capital Index has fallen a whopping 47% this year
Despite this, capital invested in digital assets achieved a new high, exceeding the $10bn mark, according to Galaxy Digital. Half of all the funds were allocated to Series B or later rounds, with pre-seeds at their lowest since Q3 2020. Web 3/Nfts/DAOs/Metaverse projects got 22% of the total capital with median pre-money median valuations and size continuing to clock records (over $35mn and $5mn, respectively).
VC's have cash to splash in crypto, for now
Web 3 is getting a large part of the love from venture capitalists
MARGIN CALL FUD
MicroStrategy (MSTR) took a non-cash digital asset impairment charge of $170.1 million in the first quarter, up from $146.6 million in the fourth quarter, according to its latest filing. For 2021, it reported an $831 mn impairment and $71 mn in 2020. The total value of their coins at the end of the quarter was approximately $5bn.
The impairment reflects the decline in the price of BTC versus the price at which bitcoin was acquired ($30.7k). Under standard accounting rules, the value of digital assets must be recorded at their cost and then only adjusted if their value is impaired, or goes down, but not if they rise. If the price of bitcoin falls to $21k, the software company could get a margin call but they could then add additional collateral.
BTC has held up better this year versus some of the equity-related names
Regulation
TURNING ON THE CHARM: BINANCE GETS THE FRENCH SEAL OF APPROVAL
Binance, the world's largest crypto exchange by volume, has gained regulatory approval to provide digital asset services in France, the first European country where it has acquired such permission. The move would allow them to passport into any country in Europe once MICA (Markets in Crypto Assets) draft legislation goes ahead and comes after a series of setbacks where the UK, Italy and Germany would not allow the exchange to operate in their markets.
The company says it wants Paris to be a regional hub. Binance's CEO pledged to invest €100 million in France for blockchain and €2 million for the restoration of a room at Versailles.
HIGHWAY 101: CALIFORNIA ROADMAPS CRYPTO
California Gov. Gavin Newsom issued an executive order on cryptocurrencies, laying out a road map for regulatory and consumer protections and examining ways the state can take advantage of blockchain technologies and digital assets. Of the 800 blockchain businesses in the U.S. a quarter are in California, far more than any other state.
The agencies will submit their findings and recommend next steps. The governor believes in the opportunities, including removing middlemen from transactions involving real estate or even automobiles, protecting people's identity and providing benefits to people through government services. It can also be a transparent record for carbon offsets.
DeFi / NFTs / Metaverse
BOTTLENECKS EXIST IN THE METAVERSE, TOO
Almost $160 mn in ETH was burned as gas fees spiked on the largest mint in history, Otherdeed NFTs, leading to a total net issuance of -52.9k. Holders of the ApeCoin token who verified their identities competed to buy deeds for 55,000 parcels of virtual land. ApeCoin's price skyrocketed, in anticipation of the sale, before retracing.
The clogging of the network is a reminder that scalability is still an issue, as many would-be-buyers paid gas fees but were unable to procure NFTs, which gave them a right to buy metaverse plots. Yuga Labs, the owners of Bored Ape Yacht Club (BAYC) which is behind the new metaverse, compensated users.
One of the largest ETH burns ever on demand for virtual plots on the Otherside
SOLANA IS SWAMPED BY BOTS
Millions of transactions (6 million per second) flooded the network, surpassing 100 Gbps of traffic at individual nodes, according to developers as bots tried to mint NFTs using a popular program, Candy Machine. Validators ran out of memory while trying to clear up transactions in other, abandoned blocks. The blockchain suffered a seven-hour outage, the seventh this year.
The mint used a fixed price instead of a Dutch auction – the usual process followed by crypto projects – which incentivized bots to send a huge number of transactions in hopes of winning the mint. Solana is working on improvements, including fee-based execution priority.
Built from the bottom up to maximize scale, the blockchain processes an average of 2,700 transactions per second (tps), with an upper peak of over 710,000 tps on a standard network.
Solana processes thousands of transactions per second
Source: explorer.solana.com
https://solana.com/news/04-30-22-solana-mainnet-beta-outage-report-mitigation
Until next week!
This document contains information that is confidential and proprietary to Bequant Holding Limited and its affiliates and subsidiaries (the "BEQUANT Group") and is provided in confidence to the named recipients. The information provided does not constitute investment advice, financial advice, trading advice nor any other sort of advice. None of the information on this document constitutes, or should be relied on as, a suggestion, offer, or other solicitation to engage in, or refrain from engaging in, any purchase, sale, or any other any investment-related activity with respect to any transaction. Cryptocurrency investments are volatile and high risk in nature. Trading cryptocurrencies carries a high level of risk, and may not be suitable for all investors. No part of it may be used, circulated, quoted, or reproduced for distribution beyond the intended recipients and the agencies they represent. If you are not the intended recipient of this document, you are hereby notified that the use, circulation, quoting, or reproducing of this document is strictly prohibited and may be unlawful. This document is being made available for information purposes and shall not form the basis of any contract with the BEQUANT Group. Any transaction is subject to contract and a contract will not exist until formal documentation has been signed and considered passed. Whilst the BEQUANT Group has taken all reasonable care to ensure that all statements of fact or opinions contained herein are true and accurate in all material respects, the BEQUANT Group