Resilience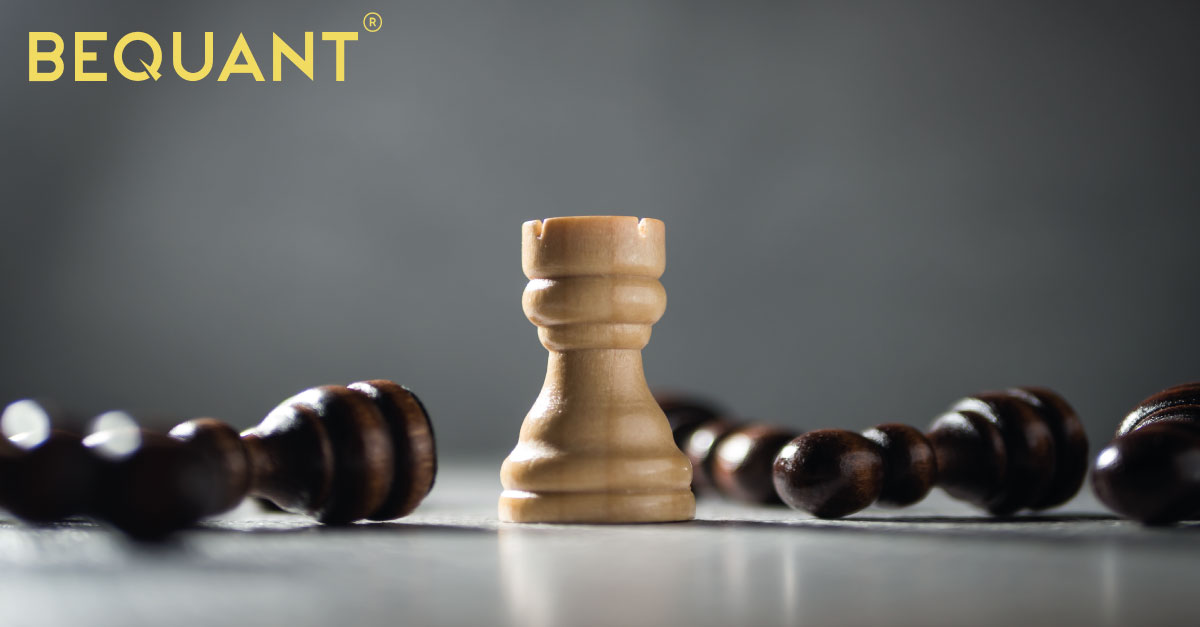 Summary
Amazon results were not the only thing that proved resilient this week. The company managed to beat expectations, despite being driven in part by its EV investment. Meta aside, S&P earnings are still beating expectations, but at a decelerating pace. Crypto again traded in sympathy with US earnings and a phenomenally strong January jobs report, which lends credence to frontloading rate hikes.
It was an important week for digital assets to prove their resilience as the ecosystem faced systemic risk with cross bridging hacks and governance problems at Wonderland. There was no widespread contagion but it did flag some weaknesses that need to be addressed such as the anon culture and cross-chain security. India's decision to tax digital assets was also a positive first step towards regulation, in a country with the second highest crypto adoption rate. FTX continues its relentless march, with yet another financing round and a Japanese acquisition while DuneAnalytics became a newly minted unicorn.
MACRO
NEW YEAR, NEW JOB
The January jobs report released on Friday afternoon, at 467k, was way ahead of market estimates of 150k, at least on the surface. Labor participation at 62.2% is the highest since Covid hit but the market chose to focus on the unadjusted numbers, which were down, as is typical of January. The read-through for now anyway is a less hawkish Fed.
Manufacturing PMI was soft, dropping to October 2020 levels
Other major nations are ahead. The British Central Bank raised rates for a second consecutive month to 0.5% as it expects inflation to peak at 7.25%. It is also implementing quantitative tightening (QT). Even the ECB intimated that inflation will remain higher for longer.
EARNINGS CONTINUE TO BEAT
We are half-way through earnings results in the U.S, companies in aggregate are reporting earnings 4% above expectations, below the average of 16% for the past four full quarters but in line with the long-term average, according to Refinitiv.
Highlights include Alphabet posting yet another strong quarter, as earnings almost doubled on a jump in digital advertising last year. Profits were almost $36 bn on $75.33 bn. Amazon also posted a beat, with EPS at $27.75, far above a $3.61 ps consensus with the help of an $11.8B gain related to Amazon's investment in EV car maker, Rivian.
On the other end, Meta disappointed as it faces pressure on advertising revenues from TikTok. New privacy rules also make it harder for them to target their ads. Net income at $10.3bn was over 6% below estimates. The stock shed over $230 bn on Thursday.
CRYPTO

We are still in an environment with high correlation to the US market as witnessed by BTC's price action with earnings releases at Alphabet and Meta and Friday's job report.
Despite over 80 days of drawdown, bitcoin illiquid supply (coins going into cold storage) has been rising and exchanges have seen net outflows. There is also 65% dominance of transactions of $1mn plus, showing how the investor profile has changed over time. Coinbase has reported that 50% of its business is institutional, up from 10% just three years ago.
Bitcoin balances are at multi year lows
Illiquid supply continues to rise, as coins get transferred to cold storage
BTC relative transfer volume breakdown by size is dominated by larger transactions
ANOTHER ROUND FOR FTX
Bahamas-based exchange FTX raised $400 million in a Series C funding round that gives the cryptocurrency exchange a mammoth $32 billion valuation. This latest funding provides CEO Sam Bankman-Fried with additional ammunition to pursue his global expansion strategy and ambition to eventually unseat Coinbase and Binance. This comes just three months after the $420 mn Series C round valuing the exchange at $25 bn.
Just a day later, the rapidly growing exchange announced the acquisition of a regulated Japanese platform, Liquid Group. Terms were not divulged but the exchange's last valuation in 2019 exceeded $1bn. It seems opportune given that the Japanese regulator is evaluating making the coin screeening process easier for exchanges, which now can take more than six months.
FTX has gained significant share compared to a year ago, both in derivatives (pictured) and spot markets
BitMEX DROP
Bitmex, the crypto exchange that has been losing share since last spring (as per the above chart), airdropped 1.5 million BMEX, its first native token, to users in an attempt to revive interest. The tokens were airdropped according to the user's previous activity on the exchange. This comes shortly after they acquired a German bank to beef up their European presence.
THE BITCOIN SHUFFLE
Some of the stolen bitcoin in the 2016 Bitfinex exchange hack that had been dormant moved from the hacker's wallets to an unknown wallet on Tuesday, as flagged by Whale Alerts. Over 64k blacklisted BTC were moved, worth almost $2.5 billion, and is over half the total that was stolen. The hackers are unable to cash out so no one knows the intent of the transaction. Bitfinex has a $400 mn reward to anyone who can provide information that could lead to the recovery of the cryptocurrency
GO WEST
Turkish crypto platform and mining firm Bitci is looking to expand into Brazil and Spain over the next two months as part of a globalization strategy. Bitci are also known for their fan tokens in partnership with major sports brands. Ahead of their incursion, they launched tokens for both Brazil and Spain's national football teams as well as many club offerings. Brazil and Turkey are both nations where retail participation in digital assets has been strong due to inflation and weak currencies.
MULTICOIN ETN LAUNCH IN EUROPE
VanEck, the ETF and mutual fund manager with $82 bn under management, is launching its first multi cryptocurrency fund, encompassing seven major coins. It will be an exchange-traded note (ETN) on the Deutsche Borse Xetra and SIX Swiss exchanges and include Bitcoin, Ethereum, Polkadot, Solana, Tron, Avalanche and Polygon. They have yet to be able to launch a spot BTC ETF in the U.S. despite their European activities. VanEck's futures ETF in that market did not have a strong reception despite a lower net expense ratio (0.65%) than its competitors (0.95%).
NEW REPORT REITERATES LOW BTC ENERGY CONSUMPTION
CoinShares has published an extensive report this week on the state of Bitcoin mining. The report estimates that the network emitted 42 megatons of carbon dioxide into the atmosphere in 2021, or 0.08% of the world's total (49,360). They also calculate electricity consumption at 89 terawatt-hours (TWh), which is lower than other estimates such as the University of Cambridge's analysis (129 TWh), despite the network reaching all time high hash rates.
On the negative side, CoinShares calculated that 60% of mining activity derives from fossil fuels, which is one of the highest estimates out there. Ultimately, it is difficult to come up with exact figures as seen by the range of estimates, but the trends are more important as is the magnitude of the footprint.
A recent study concluded Bitcoin energy usage is 0.05% of global energy consumption
INSTITUTIONS ARE NIBBLING
Cryptocurrency funds allocated $19 million of new money last week, for a second consecutive week, suggesting investors are buying at the margin during the price weakness at the start of the year.
MICROSTRATEGY BUYS ITS FIRST BTC OF 2022
Michael Saylor's MicroStrategy continues to buy but at a lesser pace than in December. The company acquired 660 more bitcoin for $25 million as the price dipped below $40,000. The software firm now holds over 125,000 BTC, bought for $3.78 billion and this was their first 2022 purchase.
BEQUANT INTEGRATES KUCOIN
BEQUANT has announced KuCoin has been integrated in its prime brokerage platform. BEQUANT Pro will act as a broker, providing BEQUANT's clients access to the KuCoin exchange. This is in addition to all of Pro's features including transfer management, cross-margining and leverage and access to another 12 major exchanges, including Binance, FTX, BitFinex, OKX and BEQUANT Exchange. Find out more about the integration here.
Regulation
INDIA TAXES CRYPTO AT A HEFTY
In a country that Coinalysis ranked 2nd for crypto adoption and where 82% of people plan to invest in crypto, according to Deloitte, regulators are proposing an onerous 30% tax on digital asset gains. Though the levy may deter some, it is significant that the second most populous country in the world has decided to tax digital assets rather than ban them. We are still waiting for a regulatory framework to be put in place.
In the same breath, the Indian Finance Ministry announced the launch of a central bank digital currency (CBDC) by 2022-23 with the intention to boost economic growth through digital inclusion.
India, the second most populous country in the word, ranks 2nd in terms of crypto adoption
Source: Coinalysis
THAILAND REMOVES CRYPTO WITHHOLDING TAX
Thailand backpedalled on a plan to slap a 15% withholding tax on cryptocurrency transactions following opposition from traders. Earned income on crypto trading or mining can be reported as capital gains on income taxes, allowing traders to offset their losses against gains made in the same year.
LEGAL IN ARIZONA
A senator from Arizona, Wendy Rogers, has introduced a bill that would make bitcoin legal tender in the state, although experts say that it may prove challenging as only Congress has the power to determine what is and isn't legal tender.
A WIN FOR THE CRYPTO LOBBY
A provision in a U.S. House of Representatives bill giving the Treasury secretary sweeping powers to block international crypto transactions has been removed. The provision in the America Competes Act, designed to improve the country's competitiveness versus China, would have given authorities the power to block or restrict transactions they deemed concerning without due process.
NFTs / DeFi / Metaverse
SOLANA CROSS CHAIN IN THE CROSSHAIRS
Solana started the week on a high note, with the listing of two Solana-based Dexes on Coinbase and the launch of Solana Pay. Phantom, the Solana wallet with 2 mn users, also became a unicorn with a $1.2 bn valuation after receiving another $109 mn in funding to build out its wallet to other chains
Things took a turn for the worse when Wormhole, a Solana cross-chain bridge, was exploited today for $325 million (120,000 ETH). The hacker managed to get Solana to mint wrapped ETH and then transferred two-thirds of that back to ETH, while the rest went to Serum.
Is Vitalik right in stating that the future will be multi chain but not cross chain? Are bridges secure enough? The debate is ongoing and relevant given the growth of TVL on bridges.
In an unexpected and positive twist, JumpCrypto replaced 120k ETH to make community members whole and support Wormhole as they believe it is essential infrastructure. It made the $80 mn hack of Binance coins (BSC) from Qubit's QBridge also this week pale in comparison. As of Friday morning, Solana is up over 15% over the week.
Total Value Locked on Ethereum Bridges has grown in size to $25 bn as of YE21
Source: Coinshares
HACKING HISTORY
Hacks in 2020 more than doubled to $1.2 bn, according to a report by Certik. However, the total value locked (TVL) in DeFi protocols at the end of 2021 was $243.88 billion, up from $18.29 billion the year before, according to DefiLlama. That means the lost funds shrank to 0.5% of TVL last year from 2.78% in 2020. Centralization was the main Achilles heel.
DeFi rug pulls more than doubled in 2021 but shrank to 0.5% as a proportion of TVL.
Source: Certik
DUNE ANALYTICS BECOMES A UNICORN
One of Ethereum's leading analytics platforms, Dune Analytics, closed a $69.4 mn round at a $1 bn valuation.
THE WILD WEST?
Chainalysis released an enlightening report on the state of the NFT market confirming what we already suspected: there is some wash trading happening on the exchanges. Their analysis estimates almost $9mn in profits from this tactic. The report also estimates $44bn worth of cryptocurrency sent to ERC-721 and ERC-1155 contracts , the Ethereum smart contracts associated with NFT platforms, up from just $106 million in 2020.
Chainalysis has estimated $8.9 mn in NFT wash trading profits
CONVICTED SCAMMER REAPPEARS AT WONDERLAND
Sifu (Michael Patryn), the treasurer of Wonderland and co-founder of crypto exchange QuadrigaCX, seems to have started laundering his funds through coin mixer Tornado Cash, according to on-chain data. He has moved over $5.5 mn USD worth of ETH to the coin mixer this week. Sifu is the alleged scammer who was convicted of fraud and deported from Canada after the exchange founder died unexpectedly and hundreds of millions of dollars went missing.
The drama ensued as it was unveiled that Sifu was one of the co-founders of Wonderland Dao, an Avalanche protocol, with $700 mn in Treasury. Sifu was voted out of the protocol but not before a steep drop in Wonderland's TIME token and other linked coins.
META-LINKED ETF
Fidelity Investments is looking to launch ETFs that would invest in companies involved in the metaverse and listed equities involved in crypto more broadly.
VERIZON WANTS TO BUILD OUT THE METAVERSE
Telecoms company Verizon is on the hunt for candidates to focus on 5G, gaming, virtual reality, augmented reality, NFTS and Web 3 as well as metaverse content. Disney and Nike are other large incumbents seeing opportunities in the space, which Goldman Sachs quantified at $8 trillion just in the metaverse. The digital economy represents a quarter of the overall economy and is growing. 5G will be crucial to its development.
CRYPTO APP ON THE BLOCKCHAIN
WisdomTree, the $76 bn asset manager well known for its digital asset ETFs, will launch a blockchain-native financial services mobile app as it continues to build out its presence in the sector. It will be called WisdomTree Prime. It will allow users to save, spend and invest in digital currencies such as bitcoin and ether, blockchain-enabled funds and tokenized assets.
SPORTS STARTS EMBRACE NFTs WITH MIXED SUCCESS
NFL superstar Tom Brady announced his retirement to spend more time with his NFT venture, Autograph. This announcement came days before the NFL unveiled plans to offer commemorative tickets for the upcoming Super Bowl LVI in Los Angeles, CA, in the form of NFTS.
In Europe, Norwegian and Borussia Dortmund football star Erling Haaland's rare NFT trading card sold for £500,000, smashing the previous record held by Cristiano Ronald's card. Meanwhile, former-Chelsea captain John Terry found himself in hot water after promoting an NFT of himself with the Premier League trophy, an image protected by trademark, produced by Ape Kids' Club.
Until next week!
Disclaimer: The views expressed in this newsletter are my own and not intended as financial advice or a recommendation, but only for informational purposes. You should carry out your own independent research or consult a financial adviser if you are unsure. Please also be advised that I hold investments in some of the assets mentioned in this report, including digital assets, equities and ETFs.